Your Greater Chicago area backyard is your escape from stress and busy days. You want a place that's designed specifically for your goals and your needs. You want your family to be able to enjoy the space, lounge by the patio, indulge in dinner outdoors, and delight in making memories around the backyard fireplace or water feature.
Getting the home landscape of your dreams requires a lot of inward reflection and asking yourself some important questions about how you want to spend your valuable time.
Do you want a place to cook and eat al fresco? Are you looking for privacy and shade? Do you plan to frequently entertain friends and family outside? What kind of space makes sense for you and your family today, as well as into the near future?
Building the backyard you love means working with a quality and dedicated professional landscape designer who prioritizes these questions and takes the time to understand your answers. But finding that perfect match can be tough.
At KD Landscape, we know the importance of getting to know our clients and their needs in order to deliver an optimum landscape design.
So when we hire designers, we make sure to look for certain qualities and experience so we know our clients needs can be met.
Meet Tom Vollmer, our residential senior landscape designer. Let's get to know more about what he can do for you in Greater Chicago.
Tom Has the Skills to Deliver Quality Residential Design/Build Results
Tom has nearly 35 years of experience in the landscape industry.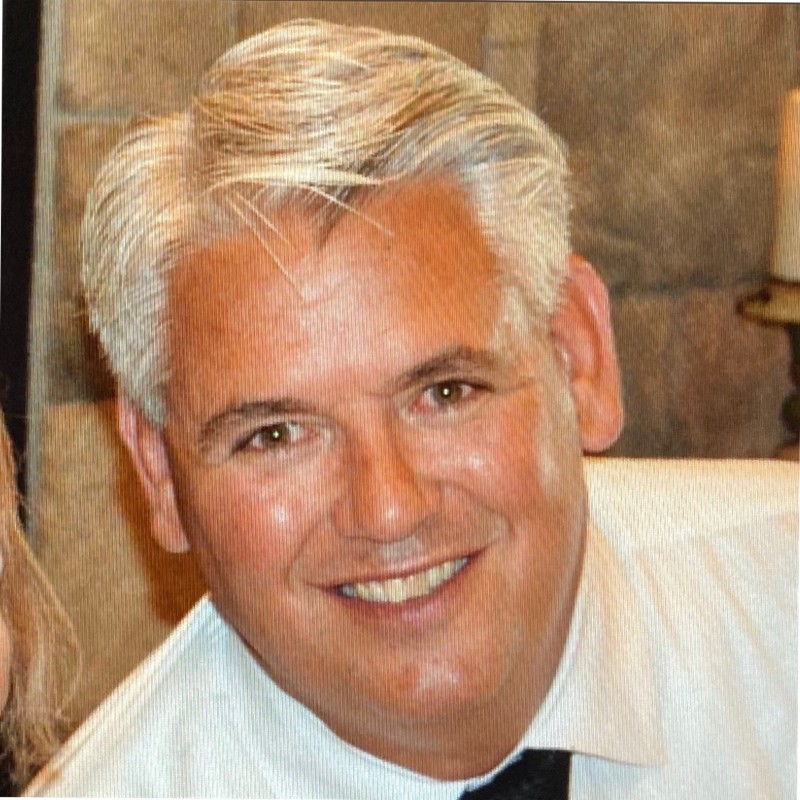 He attended Joliet Junior College, graduating with an associate degree in horticulture with a focus on landscape design in 1989. He also took business-related courses from St. Norbert College in DePere, Wisconsin. Then, he joined a landscape business in Orland Park, Illinois, and designed and installed residential landscapes in the southwest Chicago suburbs.
He began working with KD Landscape in February of 2023.
"My experience in the landscape industry for the last 34 years is what makes me valuable to KD Landscape's clients," Tom says. "Continuing education has helped as well. I've been to many trade shows, meetings, lectures and design classes to keep my focus sharp."
Communication Skills Are Vital in Residential Landscape Design and Installation
At KD Landscape, we look for strong customer service experience in our landscape designers. They have to be able to communicate with our customers to ask lots of questions about their properties, priorities, and preferences.
This helps them deliver customized, quality residential landscapes vs. using a cookie-cutter approach that doesn't serve every client's specific needs.
Tom is responsible for meeting with clients, finding out their needs and wants for landscaping around their homes, designing the space they have in mind, pricing out and producing a proposal, presenting the design and proposal, implementing the results after selling the job, and following up after the work is completed.
Dealing with mostly residential customers, Tom says he wants Greater Chicago homeowners to know what they are getting by working with him. "They are getting a designer who will listen to what they want in their landscape," he says.
"They are getting the very best crews in the area with the ability to landscape with natural landscape items, such as bluestone and other natural stones, as well as use the finest man-made products available."
"Our plant material selections are second to none. We take the time to locate the finest nursery stock in the industry. All of this leads to project completion that has the customer in awe."
Contact KD Landscape and Meet Tom Vollmer
Your Greater Chicago home landscape is important to you. You want to add curb appeal, value, and also create an impressive, relaxing outdoor living area that reflects who you are that you can enjoy.
A great residential landscape designer can help you create and maintain your dream vision.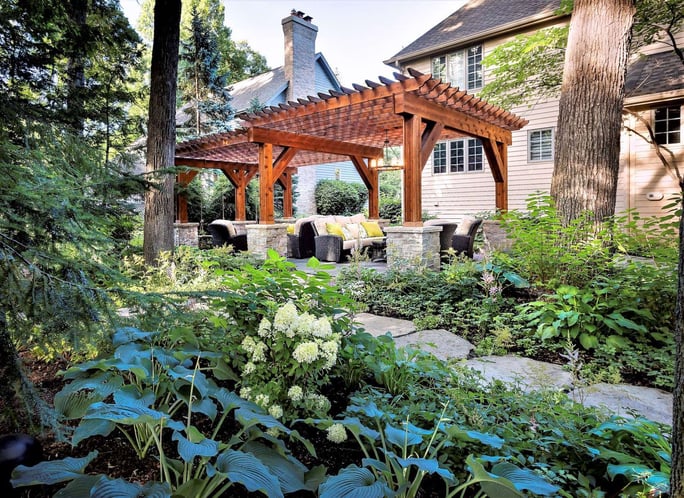 Residential landscape design and installation is a people business, so it's really about what you want. Your landscape design professional must be able to sit down with you and hear your thoughts and ideas in order to deliver a plan that meets – and even exceeds – your expectations.
Tom is dedicated to doing just that for our Chicagoland residential customers.
In addition to his role at KD Landscape, Tom coaches his children's athletic teams, including basketball, football and softball. He served as vice president of the New Lenox Girls Softball Association. He and his wife enjoy traveling and, of course, he loves gardening – everything from mowing the lawn to trying new plants to updating seasonal containers around his home.
He brings a wealth of knowledge and experience to the KD Landscape team.
You want to work with a company that takes you and your needs seriously, so you are confident in the end result. A detail-oriented company like KD Landscape that takes time to talk to you from the start will bring that same focus and attention to your home landscape.
"The thing that I have noticed at KD within my short time of being here is the experience that our team has and the great attention to details that often gets overlooked," Tom says. Our foremen do a great job in the field of turning out what I have designed on paper into reality."
Ready to see how KD Landscape can elevate your Greater Chicago residential landscape into a more functional and fabulous space? We'd love to share our expertise with you. Get started today with a free consultation. Together, we can prepare a plan that works best for you.