Winter in Greater Chicago brings freezing temperatures, shorter days, and lots of snow and ice.

But the falling and building precipitation can't stop people from reaching their destinations – whether it's an office park, healthcare facility, educational site, retail shopping center, or industrial workplace. Your entryways must be accessible and your parking lot must be clear. A snow-covered driveway or parking lot that is a sheet of ice can lead to accidents and trips-and-falls, which no commercial property manager wants.

But all that snow and ice requires some heavy lifting to remove – and do so quickly to minimize business interruptions.

That's where Chicago snow and ice removal companies can help.

As you might expect, these services come with price tags. As you're looking for a professional to take on your job, you're probably wondering about the average cost for commercial snow removal in Chicago.

There are quite a few factors that can impact snow removal pricing – from equipment to labor to overhead and materials. Let's learn more about each of them and then talk about how to best set up your snow and ice removal contract to ensure you're covered no matter what weather Mother Nature brings to the Greater Chicago region.
How Much Does Commercial Snow Removal Cost?
Choosing the right commercial snow removal services in Greater Chicago can be tough. No two companies are the same, and Greater Chicago winters are always unpredictable.

Planning early to secure that contract is the most important part of this process so you can ensure your commercial site's needs are met in case the season arrives early. You certainly don't want to be taken by surprise by a sudden snow or ice storm.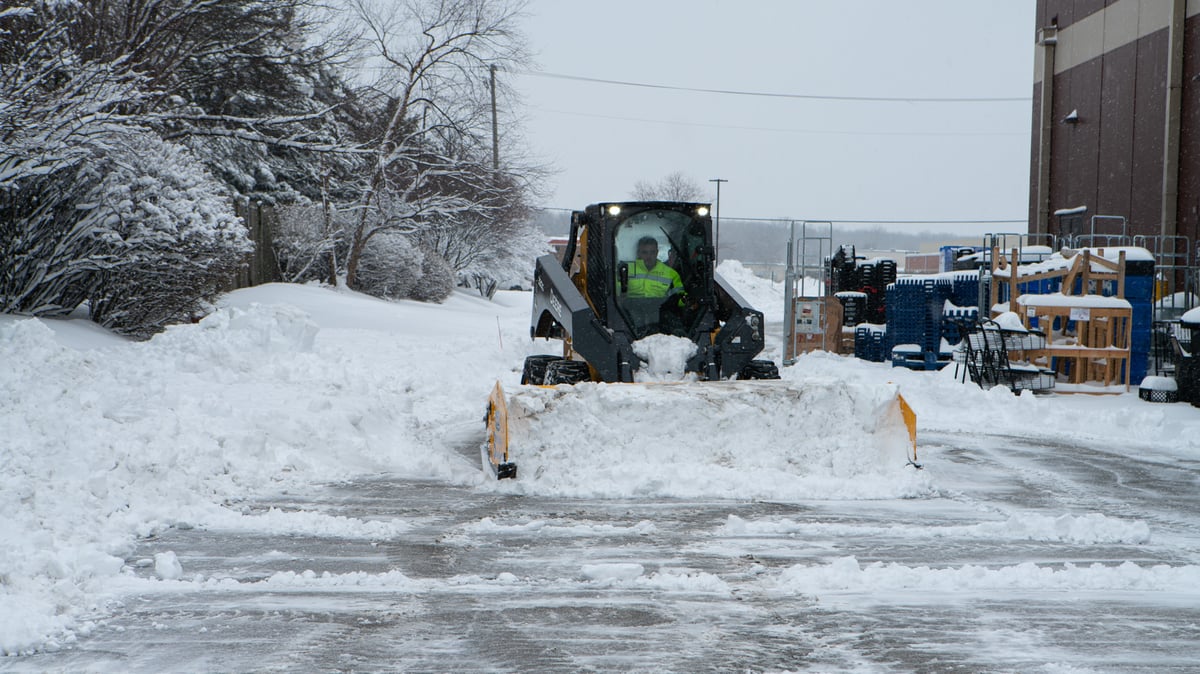 But you also want to not only make sure your needs are met and you don't exceed your budget. We understand that.

Let's review the biggest factors that can impact snow removal pricing so you can better understand the variables.
Snow Removal Equipment
Let's face it: snow that builds up can be heavy.

That means you need the right equipment to remove it quickly and effectively.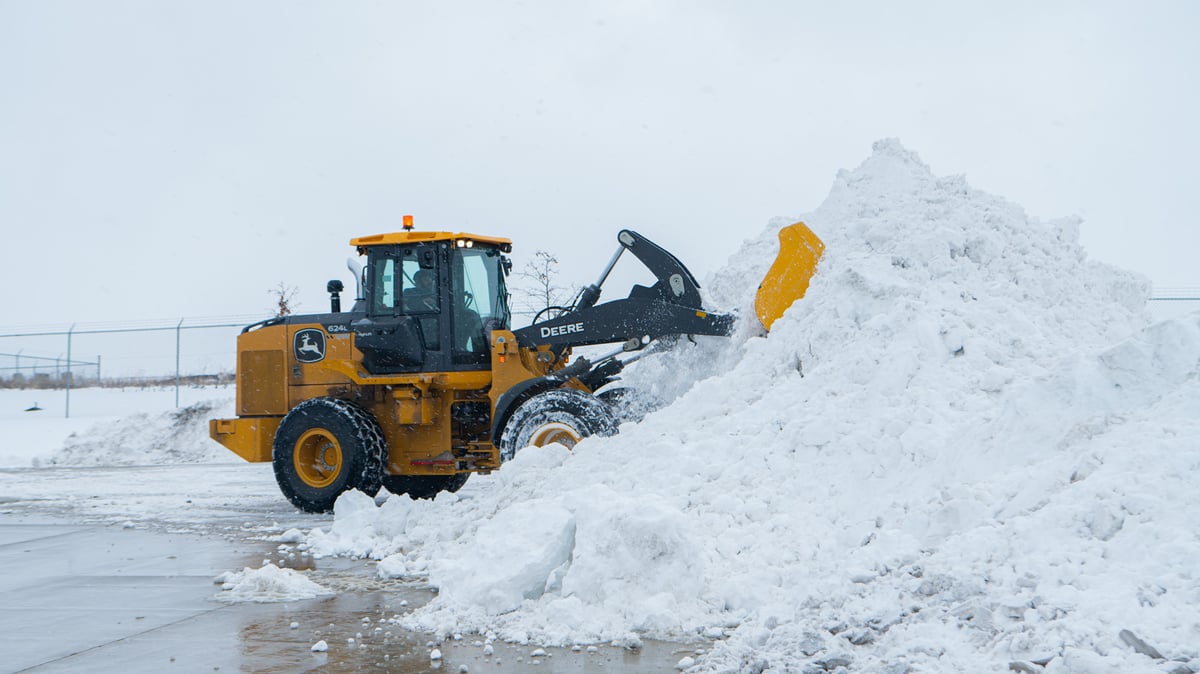 The average cost for commercial snow removal in Chicago includes the costs of professional equipment that can handle the weight and weather efficiently and safely.

In order to do this yourself, you'd need a solid truck capable of plowing, which typically costs $90,000 or more. For some areas, a skid-steer loader can help remove or pile up snow in certain areas of your property that a truck can't access because of the number of attachments it can accommodate. This equipment can cost upwards of $50,000. A front-end loader might be necessary for moving excess snow from your property's high-trafficked areas – and those can cost between $120,000 and $180,000. These are just the machine costs; snow plow attachments can cost another $5,000.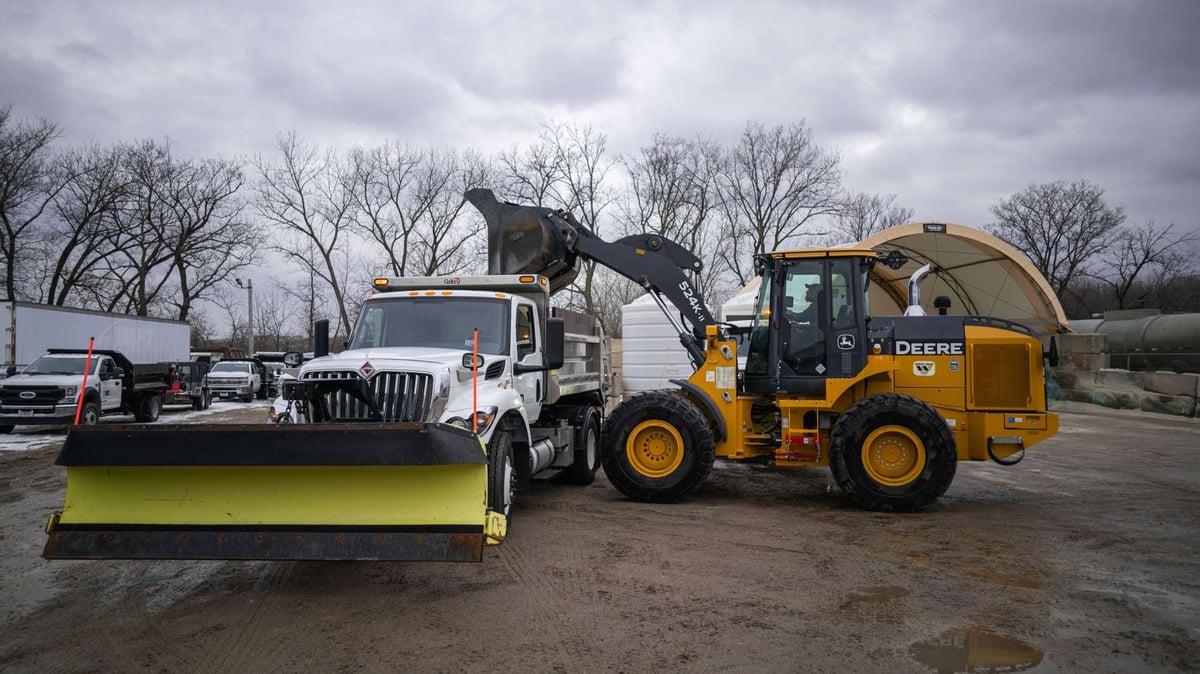 A salter may also be necessary to assist with melting ice or presenting ice buildup on your sidewalks, walkways, entryways, and parking lots. This equipment can cost about $5,000.
Labor Costs
Once you have snow and ice removal equipment, then you need the employees capable of doing the commercial snow removal services in Greater Chicago.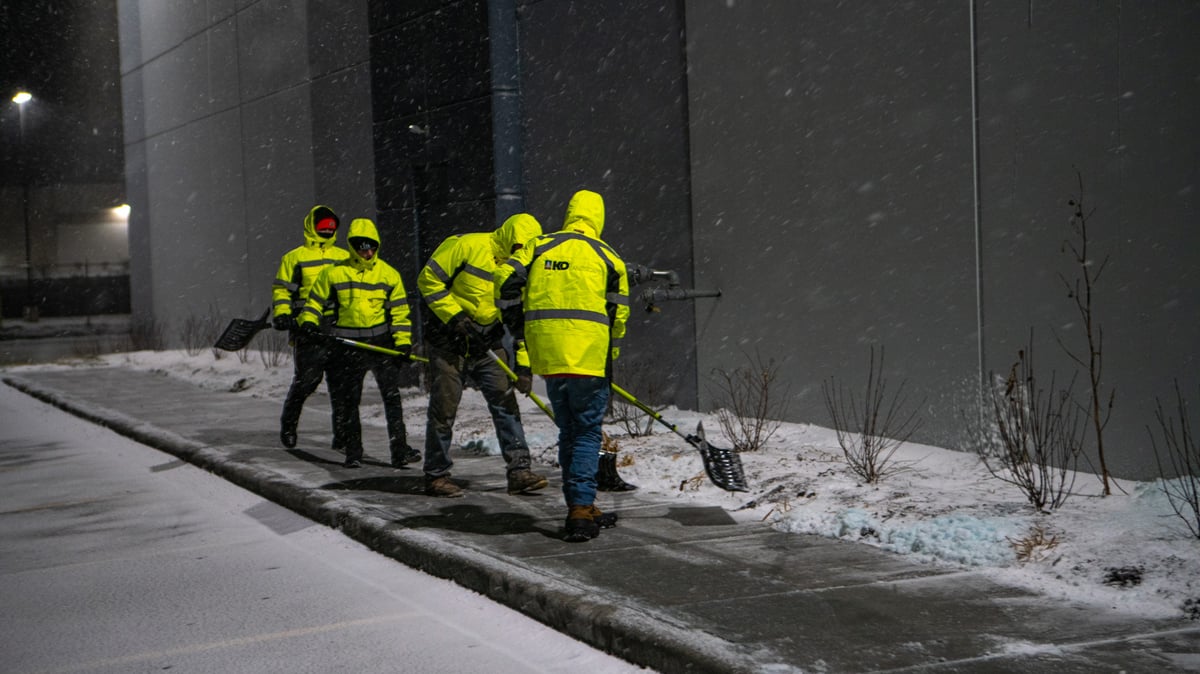 These employees must be trained to operate your specialty equipment and understand how and where to move snow, as well as work at all hours based on the weather. You also need to pay them an hourly wage of at least $25 to $30 an hour.
Overhead Expenses
Every business carries overhead expenses that impact their bottom lines. Each increase in overhead directly reduces profit. Typical overhead costs include equipment maintenance, insurance, and labor burden.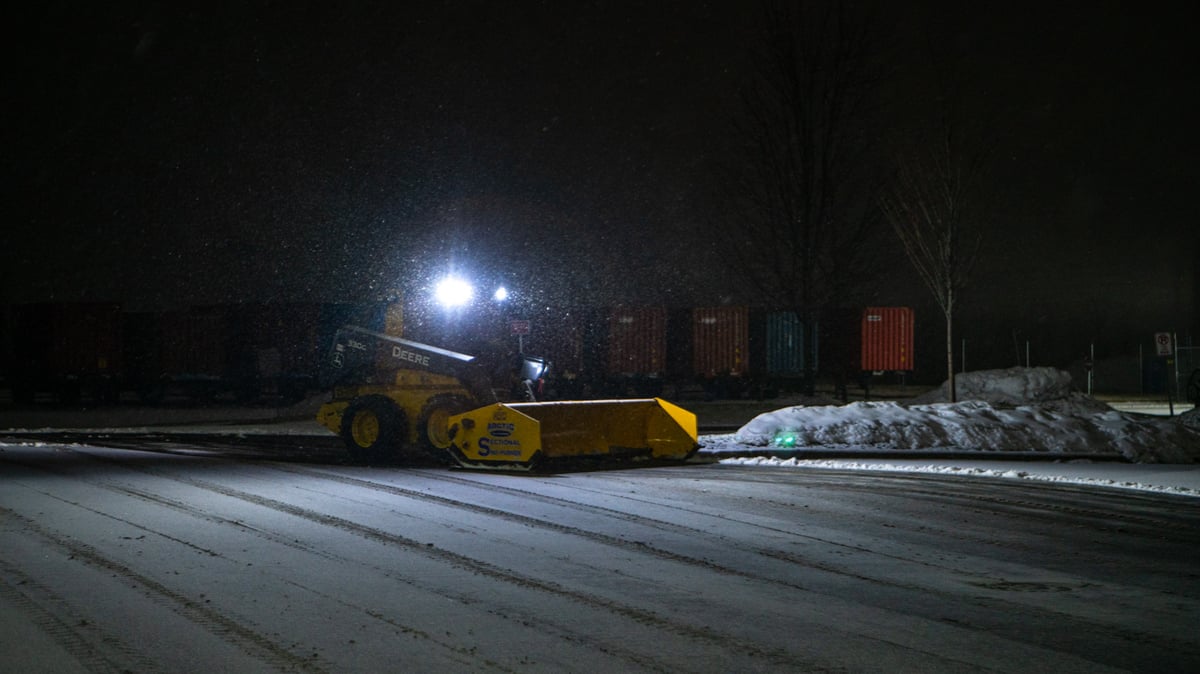 When you hire commercial snow removal services in Greater Chicago, prices will naturally be impacted by overhead.
Salt Prices
The average cost for commercial snow removal in Chicago also includes the price for necessary materials, which for ice melting is salt.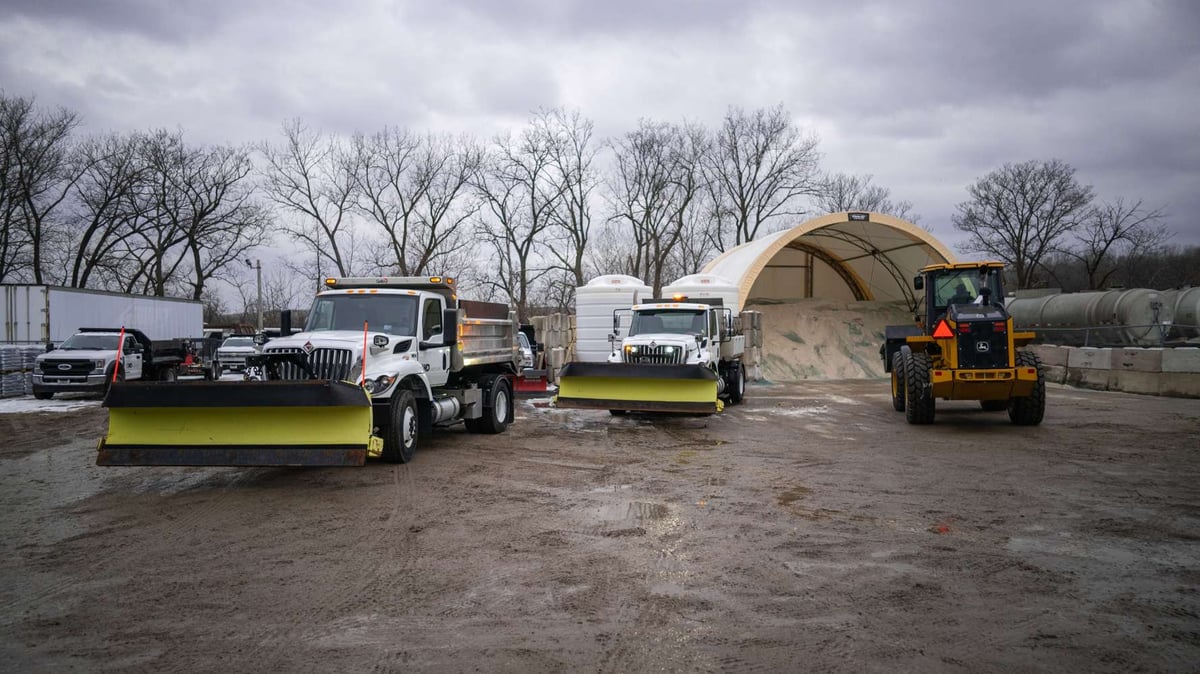 Salt price fluctuations can impact these costs. Salt prices have fluctuated quite a lot in the last few years, costing up to $90 per ton.
Your Specific Snow Removal Service Needs
The specific services you need on your property during Greater Chicago's coldest months is also a factor that can impact the average cost for commercial snow removal in Chicago.

Many companies offer snow and ice management services in different ways: per-occurrence or per season.
A per-occurrence contract means that you pay each time your snow and ice professional plows or salts your commercial property. A seasonal service agreement, sometimes called all-inclusive, means you pay a monthly rate – no matter how many snow and ice events occur.

Since Old Man Winter is unpredictable, having a solid relationship with your commercial service provider can help you figure out which service package is best for your needs.
Understanding Snow & Ice Removal Pricing in Greater Chicago
As you do your research on the average cost for commercial snow removal in Chicago, remember to ask your service provider a lot of questions so you can get a thorough understanding of their services, contracts, and pricing.

Remember, communication and partnership is very important when it comes to winter services. If a contractor doesn't answer your questions or respond to you when it's summer or autumn, then you might not be able to count on that business when the snow and ice are piling up.

We know figuring out pricing can be complicated and time-consuming. Let KD Landscape help. We know Greater Chicago winters and would be happy to help you navigate this unpredictable season on your commercial facility.

Want to learn more about our snow and ice management services for your Greater Chicago commercial site? Get started today with a free quote. We'll review your options together so you can make a great choice.