Your Greater Chicago commercial property is a community establishment that you hope to keep looking professional. Whether it's an office park, industrial site, warehouse, educational facility, retail space, or health care facility, your commercial space has to look presentable, drawing people in and elevating its brand reputation in the area.
Your commercial property must be designed and maintained to your specific needs – whether you need pristine, top-notch tidiness at all times or pops of regular color splashes or complete ease of entry and access or welcoming places for employees or visitors to relax outdoors during breaks.
You want to ensure your site looks attractive and professional, even amid high traffic from visitors, as well as constant changes from Mother Nature, such as snow and ice or windy conditions. Keeping your property neat and tidy can limit liability issues and ensure smooth traffic flow at a bustling business.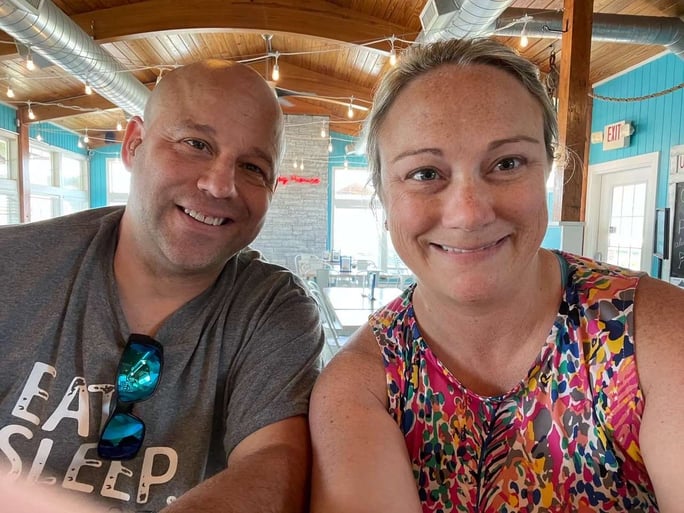 There's a lot to manage when it comes to the landscaping on a large commercial site. But your property manager plate might be full with all of your indoor responsibilities. Meeting the expectations of the people you need to impress, whether it's the employees and owners of an industrial facility or staff and shoppers at a retail establishment, is a full-time job on its own.
Bringing in a commercial landscape company to help you keep your commercial grounds looking professional all year long can do wonders for your business reputation and professionalism. It can even help you attract more business and retain employees, customers, or tenants.
Part of hiring a professional commercial landscape company is having an account executive who you can partner with to make this job easier for you. The right business partnership can save you time and money, as well as help you meet and even exceed your facility's expectations.
One of those account executives at KD Landscape is John Purnell. Let's learn more about how John helps commercial clients in the Greater Chicago area.
Our New Account Executive Has the Skills to Deliver Quality Commercial Maintenance
John loves all things outdoors, which is what drew him to the landscape industry.
He brings experience in landscaping operations, account management, and sales management experience to the job that is specific to the commercial landscape industry.
He began working with KD Landscape in April of 2023.
Communication Skills Are Important in Commercial Landscape Maintenance
At KD Landscape, we look for strong customer service experience in our account executives. They have to be able to communicate with our customers to ask lots of questions about their properties, priorities, and preferences. This helps them deliver customized, quality commercial maintenance vs. using a cookie-cutter approach that doesn't serve every client's specific needs.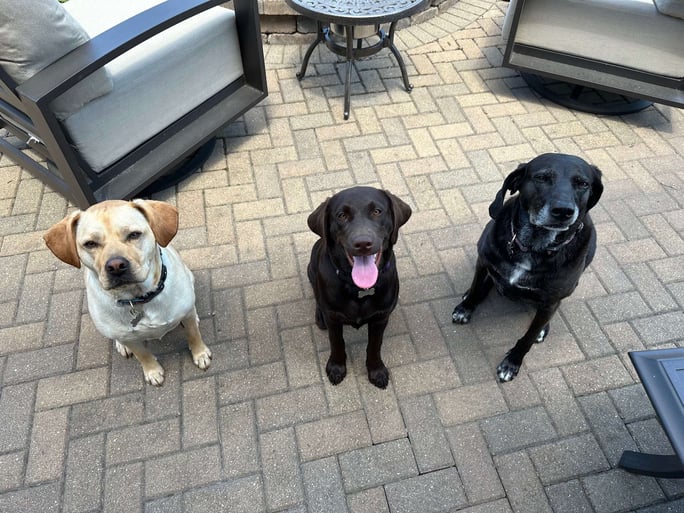 The difference between good commercial maintenance and poor quality grounds maintenance is that it truly meets the unique needs of the property manager.
John understands this well. Ensuring client satisfaction and monitoring crews to ensure they are meeting contract specifications for lawn and snow removal are key focuses of his job.
"We are committed to providing reliable and quality year-round service based on our individual client needs," John says. This is why all KD Landscape clients are assigned a dedicated client account manager to provide one point of contact to ensure client satisfaction.
Contact KD Landscape and Meet John Purnell
Your commercial property is important to you. You want to add curb appeal, value, and also create an impressive, professional facility that reflects your brand that you can be proud of.
A great commercial landscape account executive can help create and maintain that kind of space for you.

Commercial landscape maintenance is a people business, so it's really about the property manager and his or her priorities. That's what makes an amazing commercial landscape. Your landscape professional must be able to sit down with you and hear your thoughts and ideas in order to deliver a plan that meets – and even exceeds – your needs.
John is dedicated to doing just that for our Chicagoland commercial customers. His experience is a great addition to the KD Landscape team.
You want to work with a company that takes you and your needs seriously, so you are confident in the end result. A detail-oriented company like KD Landscape that takes time to talk to you from the start will bring that same focus and attention every time our crews maintain your facility.
Ready to see how KD Landscape can elevate your Greater Chicago commercial landscape into a more professional space? We'd love to share our expertise with you. Get started today with a free consultation. Together, we can prepare a plan that works best for you.